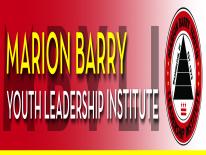 In 2015, the Marion Barry Youth Leadership Institute (MBYLI) launched the Global Education Program (GEP), which is a year-round and summer program that trains youth in global affairs and exposes them to careers in international affairs. The MBYLI (GEP) training model offers international affairs awareness training and real-life international experiences through domestic and international travel.
The MBYLI (GEP) aims to develop youth leaders for the global stage. Participants enrolled are trained through weekly workshops during the School Year Program and Summer Intensive Training sessions of the institute to engage youth leaders in meaningful International Affairs content and career paths. To promote program goals:
School Year Program participants will participate in global affairs training with domestic travel.
After successful completion, youth are eligible to apply to participate in the two-week international trip offered during the Summer Intensive Training Program. (Limited Enrollment)
All MBYLI (GEP) youth will be provided passports regardless of acceptance to the international travel experience.